Personal Statement Computer Science Mit
If you are applying for graduate school and fellowships – variations of this paragraph will read eerily familiar to you:
The Statement of Purpose should briefly detail your reasons for applying to the proposed program at [organization]. Please describe your background and experience (academic and extracurricular), which may aid the admissions committee in evaluating your aptitude and motivation for [program].
Groan.
Perhaps it feels familiar to be drowning in an ocean of anxiety, as waves of self-consciousness overwhelm your ability to craft anything that you would ever consider submitting to an application review committee.
But, never fear! In this blog post, I hope to highlight two major concepts that are critical to success in an application. While this article will focus mostly on examples related to graduate school and fellowship applications, it is useful to note that these ideas are widely applicable to all sorts of communication throughout your career.
First, a quick FAQ:
1.  Umm… why are you even qualified to write about this?
Aside from having submitted my own pile of applications for various degree programs, scholarships/fellowships, and short-term internships, I am also a Communication Fellow at the MIT Biological Engineering Communication Lab (BECL). By day, we Communication Fellows are your ordinary cohort of MIT engineers and by night we masquerade as trained coaches who specialize in personalized writing help*.
In Fall 2016, BECL paired me with Alex Triassi to collaborate on a workshop to help applicants capture their respective narratives and career aspirations in – you guessed it – personal statements! Together, we came up with the lessons presented in this blog post.
2.  Wait. You're going to give me a secret formula for writing an awesome personal statement?
Not really… but kind of! While there isn't a quick-and-easy recipe that dictates sentence-by-sentence what your personal statement should be, this post will 1) identify two elements that we think are critical to a successful application and 2) present some guidelines and exercises to get you past writer's block.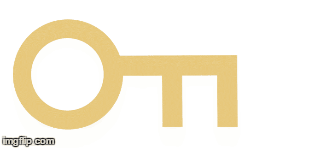 Figure 1: The "key" to success is to show that you are a Qualified Match
So, the secret? Show that you're a qualified match! It may seem obvious now, but it'll become apparent soon enough that application-writing is easier in theory than in practice.
Part I: Show that you're qualified by quantifying and interpreting your experiences
But Amanda, can't I just give you my resume?
No, sadly, your resume is just a laundry list of all the experiences you have had without context. To show that you are qualified, it's important to quantify and interpret your experiences and personal attributes. Think of this as providing meaning, or answering the question "so what?".
How does this work in practice?
Let's think – everyone really likes intelligent and hardworking people, right? Sure, but stating an opinion of yourself (Fig. 2, white box) isn't very convincing. This approach lacks unbiased facts, and can come off rather arrogant. Instead, try to quantify by identifying concrete examples of those personal attributes (Fig. 2, grey box).

Figure 2: Show, don't tell. Give the reader concrete examples of your experience to demonstrate impact.
Great, we quantified! However, the reader still has no idea why he/she should care about what you wrote. That's why we sometimes need to add an extra layer of "so what," in which we interpret. Figure 3 is an example of an applicant describing a teaching assistant experience (white box).
As the applicant quantifies (grey box), we learn something about the "reach" of the applicant's efforts. But, it is still unclear why the applicant might have cared about or even wanted to TA in the first place. In the anticipation of this reaction by the reader, the applicant has written another sentence which serves to interpret, and tells the reader why his/her TA-ship was meaningful (red box).

Figure 3: In addition to quantifying your experience, remember that adding an extra layer of "so what" can help illustrate your values and the meaning of your experience.
Altogether, efforts to quantify and interpret should help highlight the importance of your experiences for your reader. The description of your experiences, if crafted properly, will help showcase your aptitude and aspirations.
So, what kinds of experiences should you talk about in an application? For the most part, intellectual experiences should take precedent in applications for science/engineering-focused organizations. Among intellectual experiences, it is common to describe scientific interests and career goals, which can be built upon descriptions of previous research opportunities and coursework. Less common but still typical are humanistic (i.e. teaching, mentoring, volunteering, travel, leadership), memorable (i.e. unusual hobbies or background), and personal (i.e. family, friends) experiences.
Use your experiences to help yourself stand out in the applicant pool. But, be careful to limit the number of experiences you include. A typical reader (probably a busy professor skimming too many applications on too few cups of coffee) will probably only retain 3-4 takeaways. Thus, we recommend to go deep (quantify and interpret), and not broad.
However, it may be difficult to figure out what details to include and what angles to use when quantifying and interpreting an experience. This brings us to the second half of our how-to for writing successful applications.
Part II: Show that you're a match by making yourself relevant
This is the most overlooked part of an application. Most people get so caught up in writing about their qualifications, that it does not occur that those qualifications must be relevant! (This was not obvious to me in undergrad, and makes me cringe when I read over my old applications.) Importantly, neglecting to demonstrate how you match to a program can signal to an application review committee that you did not do your research on them.
So, what does it mean to match? At BECL, we like to use a lock-and-key metaphor (Fig. 4). It is important to find the right match, because it means that your (personal) and their (organization) mission and values are in harmony (which will generally form the most synergistic relationship).
Figure 4: Demonstrate a match by aligning aspects of "you" with the organization's philosophy
Revisiting Part I, we can see that the interpret box is also an opportunity to match because it allows you to illustrate personal values and goals. It also helps to guide the angle of your interpretation, since there are many (sometimes irrelevant, depending on context) ways to talk about how an experience influenced your growth as a scientist.
Let's reexamine Figure 3; the interpretation of the applicant's TA experience would be particularly effective if he/she was applying for a position or program that values communication. If not, it may be advisable to include other related experiences, or to consider alternative interpretations.
How do we identify what defines an organization? Let's take the MIT Biological Engineering department as an example. As a first step, we visited the website and poked around until we found something that resembled a mission statement or philosophy. Below, we bolded words in an excerpt that describes the organization's position, culture, projects, and goals:
To define, establish, and lead the emerging discipline of biological engineering – fusing engineering with modern (molecular-to-'omic) biology – for revolutionary address of societal challenges and opportunities.
To pioneer "creation of useful things from biological components and mechanisms."
To prepare the next generation(s) of leaders to advance bioscience and biotechnology via quantitative, integrative, design-oriented analysis & synthesis paradigm on molecular/cell biological mechanisms.
We can use the key words and phrases identified in the mission statement to drive the selection of qualifications to include and expand upon in an application.
Practical Next Steps
So, start early and get organized! Writing a personal statement is a difficult and time-consuming, but not impossible task. Remember to write an honest narrative that shows what you are excited about. If possible, aim to tie your experiences and stories together, such that your essay paints a consistent picture of you. Get feedback often from peers and mentors on your writing, and remember that the key to success to is show that you are a qualified match!
Let's recap:
Qualify by quantifying and interpreting your experiences to demonstrate meaning
Match by making sure your personal values are in sync with the organization's philosophy

Include only relevant experiences
Want to practice? Try this activity:
Pick something to apply to, and then find the mission statement of the organization (match). Find at least three key words and phrases that you think best capture the organization's philosophy. With these points in mind, list 1-2 experiences or personal attributes from your CV/resume that help you fit into the applicant pool. Next, quantify and interpret your qualifications to put your best foot forward and stand out (qualify). (We find that this worksheet is a great guide for the exercise.)
---
If you are…
…a current student/postdoctoral associate/faculty member at MIT, visit this page to book a free appointment with a field-specific Communication Lab (Biological Engineering, Nuclear Science & Engineering, Electrical Engineering & Computer Science, Broad Institute, Sandbox Innovation Fund Program – with more coming soon!).
… a prospective student looking to apply to select MIT PhD programs, read about and visit BEAAP (Biological Engineering Application Assistance Program; MIT Biological Engineering), SOS (Students Offering Support; MIT Media Lab), or PASS (Peer Application Support Service; MIT Urban Studies & Planning) to be connected with a personal mentor through an application assistant program.
…neither, please visit CommKit for resources written by BECL communication fellows and staff to help people around the world with science/engineering-flavored communication.
Personal Statement of a MIT Pakistani PhD Student
Posted by Talha Omer on June 19, 2014 in Personal Statement | 40 comments
Personal statement's are written and edited by Tim Cleary, the head of the admissions team at BrightLink Prep. He can be reached at info@brightlinkprep.com.
At one time, I thought that Pakistanis don't apply to top global universities like the MIT's, Stanford's and Harvard's. However of late I have been inclined to think that not only many students are applying but a few are also getting in – moreover they are kind enough to share their applications most crucial part to future aspirants from Pakistan; the personal statement.
Before you go on and read the sample PhD personal statement of this student (which I know you will without reading all this :P) I want to highlight the 3 key points that you must cover inside your PhD statement of purpose.
Why are you choosing this particular area of research – clearly state reasons of why you are interested in pursuing a PhD in this particular area. Convey your reasoning and motivation by giving concrete examples of relevant projects, research work etc. that you have done in this area.
Why you have chosen to apply to this particular university and department – is there any specific reason that why are you applying to this program; for example, special research facilities/equipment or faculty etc. that appeal to you?
Short and Long term Career objectives – at this point you may not have a clear idea of where you want your career to be at after completing your PhD, however you should at least have some loose ideas that you must write down in your statement of purpose.
Here is the personal statement of the MIT PhD Student from Pakistan
In today's world, few have the chance to complete high school, even fewer get to go to college, and only a handful are fortunate enough to pursue graduate studies. Being born and raised in Pakistan, I have witnessed firsthand the disparity between the haves and the have-nots. My academic and professional endeavors over the past five years are an attempt at fulfilling the responsibility which comes with my good fortune of being in the "haves". In what follows, I discuss how these experiences have shaped my interests and have led me to my pursuit of an academic career in Operations Research.
My scholastic voyage began with two research internships I had at Cornell during the summers of 2004 and 2005, where I worked at the Laboratory for Elementary-Particle Physics (LEPP) studying particle trajectories under electro-magnetic fields. My work resulted in a research paper titled "Emittance & Phase-space Distributions of Electron Bunches in Energy Recovery LINAC", which was also presented at a LEPP seminar. In the summer of 2006 I declared my undergraduate major in Engineering Physics, a degree which fulfilled my need for mathematical rigor and my interest in the natural laws governing particle interactions. Subsequently, I began research at Cornell?s Laboratory for Plasma Studies studying the effects of thin-wire etch techniques on uniform plasma expansion, and developed software to analyze multi-wire experiments.
My first exposure to Operations Research was a course I took in linear-optimization during the fall 2006. I was particularly drawn to the subject having been introduced to the Simplex method, a seemingly simple algorithm boasting an impressive reputation for solving most real-world problems in polynomial time. As the semester progressed, I was able to draw beautiful parallels to familiar concepts from Physics; linear-programming bore an astonishing resemblance to Lagrangian multipliers used to find extrema of constrained functions, and duality seemed to be to linear-programming what Fourier transforms are to signal-processing.
During my junior year, I began pursuing a concentration in Operations Research alongside my coursework in Physics. In the summer of 2007, hoping to experience firsthand the application of the field?s tools in finance, I began an internship as an analyst with BlackRock?s Financial Modeling Group. There, I developed a time-series smoothing application for risk-analytics, and implemented a Kalman-filter to validate estimates of time-varying volatilities. The highlight of this experience came at summer?s end when I presented my work to the entire modeling group. This very positive first presentation experience in a professional setting kindled my interest for teaching. Returning as a senior that fall, I became an "Academic Excellence Workshop? facilitator for Calculus I, and subsequently for Linear Algebra. These weekly courses were designed to supplement the students? understanding of course material by having them practice on a challenging set of problems. Overall, teaching students and helping them solve problems was a unique experience I was fortunate to have.
Following graduation, and upon receiving a fellowship for academic excellence and graduate teaching-assistantships for courses in "Monte Carlo Simulation" and "Spreadsheet-based modeling", I decided to pursue my Masters degree in Operations Research at Cornell. That summer I worked as a quantitative developer at Milcord LLC, a geospatial intelligence and knowledge management solutions company in Boston. My work involved developing belief-network models to predict geographic changes in insurgency, and prototyping a "dynamic risk-avoidance? GPS using a variant of Dijkstra?s algorithm. This experience helped me understand just how much industry relies on academia for insights into solving complex problems, and prompted me to pursue graduate coursework in "Discrete Models" and "Service Systems Modeling" back at Cornell. The first course built extensively on the foundations of linear-optimization, with a specific emphasis on graph theory, traveling salesmen problems, as well as a variety of network algorithms. The second course developed, through lectures and individual case-studies, the applications of optimization and queuing theory to radiation-therapy, ambulance deployment, and call-center staffing.
Beyond coursework, perhaps the single most defining experience I had as a graduate student was a semester-long group project sponsored by Iowa farm-owner, Clay Mitchell, and supervised by Prof. H. Topaloglu. Historically speaking, the farming industry has been constrained by the use of domestic animals as a source of power, but recent advancements in technology have opened the doors to a sea of innovation and possibilities. Our research aimed at assessing the feasibility of a farm-yield optimization by redistributing eroded top-soil from low-lying areas. We began by framing the problem as a series of "soil pick-up and drop-off" requirements satisfied in some optimal manner. Our first breakthrough was the realization that by assuming prior knowledge of these requirements, the problem simplified into finding a minimum-cost traversable path. Further, by discretizing the farmland into soil "supply" and "demand" regions, the task of generating profit-maximizing requirements assumes the structure of a classic assignment problem.
I took the initiative to develop an integer-program which solved for Manhattan-paths that fulfilled soil-redistribution requirements for this project. As it turns out, solving this formulation optimally was intractable for any reasonably sized grid and requirement set, and thus I proposed an iterative method for solving the problem. Subsequently, we used simulations to develop criteria that guaranteed no substantial loss in optimality. The highlight of working on such a novel project was being able to dissect formulations to understand the sensitivity of our solutions to perturbations in key parameters and constraints. Our project won 2nd place in the Silent Hoist & Crane Company competition for best Masters-of-Engineering project, and received special coverage in the "Cornell Daily Sun? newspaper.
Recent decades have seen a fundamental shift in the market landscape, with e-commerce businesses like Vistaprint taking full advantage of the internet. Being particularly intrigued by its value proposition and marketing strategy, I began my first full-time position with Vistaprint?s Customer Analytics department in July of 2009. My work thus far has entailed using an assortment of clustering and predictive modeling techniques to develop preference models, as well as creating a performance monitoring system for key business metrics. Here, not only have I acquired a diverse set of analytical skills, I have also developed an admiration for research in its ability to tackle complex problems arising in practice. This, along with my teaching experiences, is what has inspired me to pursue a PhD in Operations Research.
Through my coursework and internship experiences, I have developed interests in stochastic modeling and data-mining. Specifically, I am interested in pricing and capacity allocation problems arising in revenue-management, as well as dynamic lot-sizing models that govern order-replenishment in supply-chains. Because decision problems in these settings involve complex networks, multiple periods, and a large number of products, I have also taken a keen interest in stochastic approximation methods.
I believe MIT?s Operations Management program is particularly well-aligned with my interests, and find Professor Farias and Perakis?s research in pricing and revenue management particularly appealing. In "Optimal Bidding in Online Auctions", G. Perakis et al. adopt a dynamic programming framework to derive exact optimal bidding solutions for both single and multiple items in an online auction. The authors test their results on real data from eBay?s website and show how the optimal solution outperforms "static heuristics? which have become industry standard. Today, competition in the marketplace is compelling companies to become increasingly creative in persuading their customers to buy. Apart from the familiar "limited time? and price hurdled offers, online auctions have become an integral part of e-commerce business in the last decade. This paper clearly demonstrates how OR is both changing the way we think about such problems, and continuously improving upon existing solutions to drive efficiency and profitability. As an aspiring academician, I look forward to contributing to this effort.
The interdisciplinary nature of OM at MIT Sloan stems from the diverse backgrounds of its faculty and students; in turn, this enables the program to span the spectrum of cutting-edge applied and theoretical research in OR. Given the range of professional experiences I have had over the years, being a PhD student in this department would be the ideal start to my academic career. I believe strongly that this program will not only fulfill my passion for applying mathematical theory to solving complex problems, but will also give me the opportunity to leverage my analytical skills and industry experience to contribute to the program's intellectual diversity.